Bricks and Mortar of The Future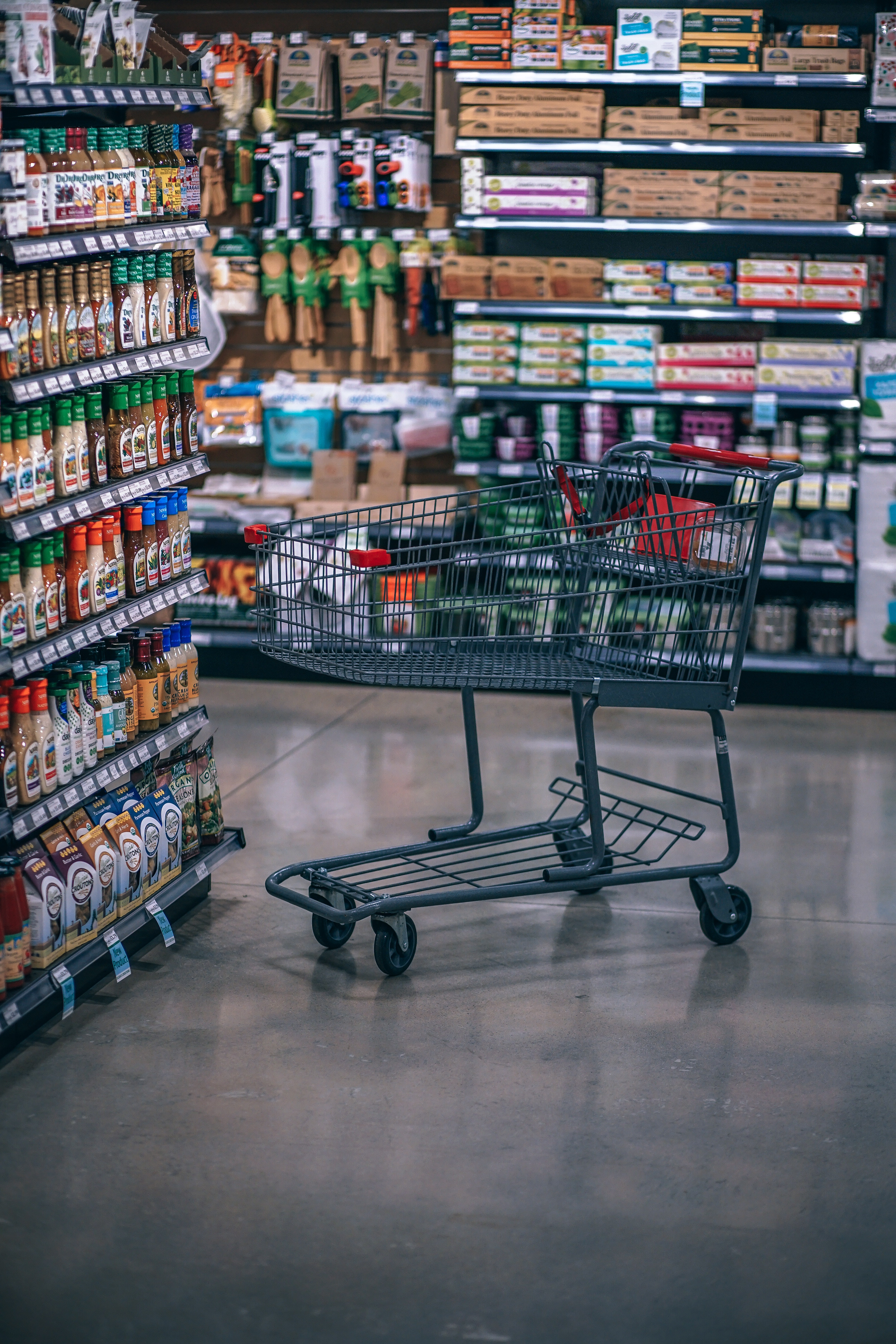 BRICKS AND MORTAR OF THE FUTURE
If you look at food retail over the years, innovation has been lacking. It has often come in more incremental changes such as product selection, self checkouts, loyalty schemes, but as a whole the retail experience remains very close to what we have known for the past 10-20 years. There could be the argument made to stick with what consumers know, but with the high street struggling, 2019 could be the year to kick-start big change for retailers.
Frictionless Customer Experience 
Many have heard of the Amazon Go concept of food retail stores; grab your groceries and walk straight out. This isn't just pie in the sky concepts, Amazon already has U.S.A. stores, is rumoured to be planning for up to 300 Go stores and is looking for a London location. Sainsbury's have just launched their first store in the UK to offer a checkout free experience through phone based checkout.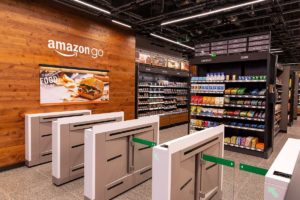 The food retail industry is primed for significant disruption, here are a few areas to watch out for:
Checkout – as mentioned above Amazon Go is primed to bring frictionless checkout experience. Similar experiences could transform other retail brands, discounters such as Aldi and Lidl rely on fast checkout queues to process high volumes of customers and retain efficiencies for the tight margins they work to. Frictionless checkouts would enhance efficiencies and customer experience in such stores.
Navigating – Everyone has been there, searching high and wide for that one thing on the shopping list that appears nowhere to be found. Retailers are looking for innovative ways to address such frustrations, whilst understanding how people shop and browse. Some have looked at on cart solutions for helping to navigate, with possible integrations with shopping lists made with Alexa, Google Home etc.
Personalisation – Customers are becoming more demanding of brands and retailers to bring them a truly customized experience. Retailers are starting to respond, with many beginning to trial digital shelf panels that can interact with customers phones with the possibility even of real time / personalised pricing. M&S have already made strides towards such personalisation, allowing customers to chose the reward voucher they prefer. Moreover Kruger introduced a health app that tracks nutritional quality of purchases and recommends healthier options.
Smart Shopping
Smartphone, smart fridge, smart kitchen – what does all this "smart" thinking mean for you? As the intersection of food, technology and people expands, food brands are seeking new ways of leveraging IoT tech to better connect with buying audiences.
Ecommerce and delivery is a priority
Shoppers have become used to fast home deliveries and click-and-collect options, yet many retailers struggle to meet customer expectations and worse, haven't been able to do it in a profitable way. Retailers are absorbing the costs of free shipments, promotions, and high customer acquisitions in the hope that they can outlast competitors and retain share. Here's how the more forward thinking retailers are looking to get ahead:
Automated fulfilment – Cutting costs will be crucial for a sustainable business model in delivery. Ocado is the leader in this with their impressive fully automated fulfilment warehouse in the UK. This does come with some downsides with potential negative public opinion from lost jobs and high upfront costs.
Deliveroo for shopping – Whilst this concept isn't brand new, there are some companies, like Beelivery, looking to bring grocery shopping & delivery as an outsourced solution – much the way Deliveroo has done for the restaurant industry.
On demand delivery – Similar to the above and the customer expectation of quick and convenient delivery, retailers are looking for new ways to meet this customer need. Tesco and Sainsbury's are trialling app order for delivery within the hour in London, whilst the Co-op is experimenting with delivery robots carrying up to 10kg of shopping to customers within 3 miles.
Change is coming to supermarkets
The news says the high street is 'dying,' but possibly it's just not innovative enough. Here are a few trends that retailers will be looking to implement to get customers coming in through the doors and stop the high street rot:
Shrinking stores – Physical stores are already getting smaller – the average sales area has been shrinking by 15% since 2010. Yet, the grocery stores of the future are estimated to be one third to one half of the size they are today with a more limited, locally curated assortment of products designed to 'fit' the local neighbourhood.
Experiential food retailers – Larger stores may look to become more like a shopping centre / food hall with a range of experiences and third-party sellers within. John Lewis is a great example of this experience focus, currently trialling private shopping experiences to customers able to commit to a £10,000 minimum spend. Retailers could look to experiences to improve customer experience and differentiate e.g. freebies, more sampling, or look to branch out to new revenue streams, with many focussing on their own in store restaurant offering or looking to get in 3rd party street food sellers.
Omnichannel experience – Omnichannel may not be a new trend, but is one where innovators will seek to make increasingly fluid experiences. Partnerships have already formed with the likes of Sainsbury's being home to Argos and Arcadia group shops within Tesco.
Fresh focus – Whilst stores are scaling down stock, fresh food is seen as the major area for expansion. After all this is often a true decider in quality and attractiveness of a retailer for customers with increasingly fresh oriented needs. Aldi is using this new focus to try and become the 3rd largest retailer in the USA.
Challenge for retailers
The challenge here for many retailers is that constant and agile innovation is key to meeting the ever demanding needs of customers. Retailers should always be working on innovations, particularly to reinvigorate their stores, not be afraid to change course, fail fast and always be looking for their next new strategy.
How we can help
This article is adapted from the Principles Insight Food Report 2019. To receive a full copy of the report please get in touch today.
With over 30 years of working closely with our clients, we are specialists in the food & drink sector and providing actionable insights that make an instant impact.
If you'd like to understand how we can help grow your business, get in touch today!
Email: info@principlesinsight.co.uk
Phone: 01132262266
www.principlesinsight.co.uk